So when one of our favourite platforms, TikTok, asked us to help them promote their new Effect House product, aimed at helping designers and creators develop eye-popping filters and effects for the platform, we were more than happy to oblige.
Alongside our partners at Psyop, we teamed up with Bluedog to deliver a complete package of deliverables, from focus group insights and strategy to design and execution.
Working directly with the team at TikTok, the campaign culminated in a 30-second hero film directed by Golden Wolf CD Stefan Falconer, giving audiences an insight into the power and diversity of the tools Effects House offers through a cacophony of styles and transitions.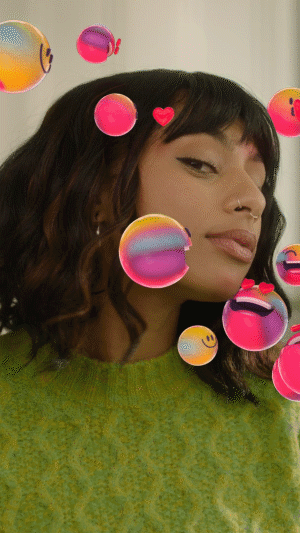 Credits
Executive Creative Director: Ingi Erlingsson
Managing Director/Executive Producer: Dotti Sinnott
Executive Producer: Tan Jones
Executive Producer (PSYOP): Jared Yeater
Creative Director: Stefan Falconer
Art Director: Cesar St. Martin
Producer: Rebekah Hamilton
Production Coordinator: Tyler Thompson
Production Assistant: Danielle Bordelon
Design: Cesar St. Martin, Adolfo Correa, Diego L Rodriguez, Johnny Cardoso, Karl Fekete, Nick Stoney
3D Design: Matthew Schoen
Motion Graphics Artist: Karl Fekete, Mike Tyler, Stefan Ahmad
3D Animator: Craig Maxwell
Editor: Laurence Parsons
Audio: Phonat
Copywriting & Strategy: Blue Dog